Unlock Your Full Potential as a Coach or Service-Based Entrepreneur with
No Hassle Club:
Your all-in-one membership for 40+ expert trainings on practically all your business growth needs, an AI-powered tool for easy business-related content creation, and an exclusive assets vault full of templates, gorgeous Canva designs, time-saving planners, scripts and more.
Watch this video to see what No Hassle Club is all about and how it works ↓
(and this month you also get access to the Behind the Scenes of the Pride & Profit 3-Day Challenge for FREE!)
Only $27/month. No commitment, stop any time. (Get access to the Behind the Scenes of the Pride & Profit 3-Day Challenge for FREE!)





No Hassle Club is designed to propel your entrepreneurial success, reduce overwhelm and support you on the way. With THREE POWERFUL COMPONENTS, No Hassle Club provides a comprehensive toolkit to support your journey at every stage:
A robust library of 40+ comprehensive trainings on pretty much any subject you can think of related to your online business, no matter where you are on your journey.
Imagine having a personal AI assistant dedicated to your success. With No Hassle AI, we've harnessed the power of artificial intelligence to provide you with tailored content and suggestions.
The Ultimate Assets Vault
The Ultimate Assets Vault is our treasure trove of time-saving, indispensable assets, including templates, planners, social media designs, Canva templates, mockups, scripts and more.
In addition to the three core components, you'll enjoy a supportive community, monthly Q&A sessions, co-working opportunities, and the chance to receive personalized feedback from yours truly (it's the closesest thing to coaching that I offer, and it is only available to No Hassle Club members). Take consistent action, unlock your full potential, and watch your business (finally!) grow.
BONUS Trainings Inside the Club
Finally finish your website with the help of ChatGPT
7-day Course Completion Class
Brand Revolution with MidJourney
Only $27/month. No commitment, stop any time. (Get access to the Behind the Scenes of the Pride & Profit 3-Day Challenge for FREE!)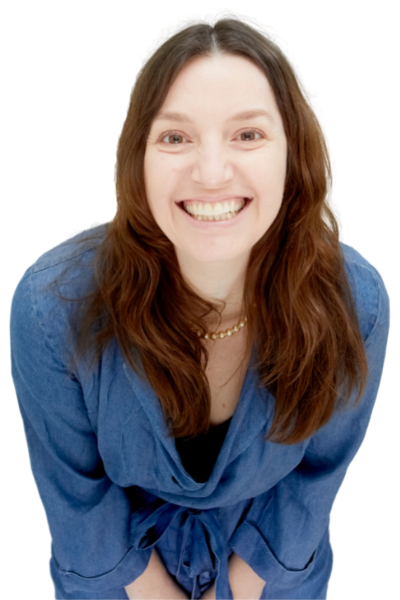 We probably already know each other, but just in case we were never properly introduced – Nice to meet you, I am Neta Talmor!
As a serial entrepreneur since my teens, I have been building my own businesses for over 20 years and my own online businesses since 2003. I am the creator of No Hassle Website and all things No Hassle and I have helped over 4500 online coaches and service-based entrepreneurs build their online businesses. I am also a mom of 2 teenagers and a wife, as well as passionate mid-day-napper and sucker of all romantic movies. 
The idea to create No Hassle Club came very naturally and organically – I simply listened to my community and to their needs. After running a few Implementation Weekends for my peeps to implement one of my products, I was blown away by what they got done on a single weekend with my laser-focused instructions and guidance, so I thought to myself… what if create bite-size, actionable, effective trainings that get people to take action on what they actually need and want for their business?
Over time No Hassle Club evolved to so much more, and today, it includes not only a library of 40+ trainings (and more added regularly), but also an in-house AI tool, and a collection of time-saving, headache-eliminating, beautifully designed resources and assets you can use for yourself, your business and your clients, and monthly opportunities to get personalized guidance and coaching directly from me. 
If any of what I just described resonates with you and your business needs – then I created No Hassle Club for you.
Unprompted ♡ love notes from Club members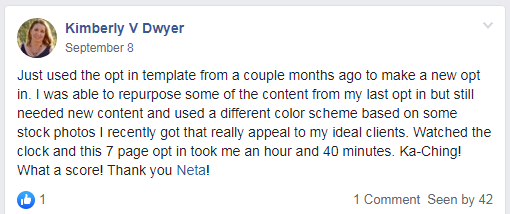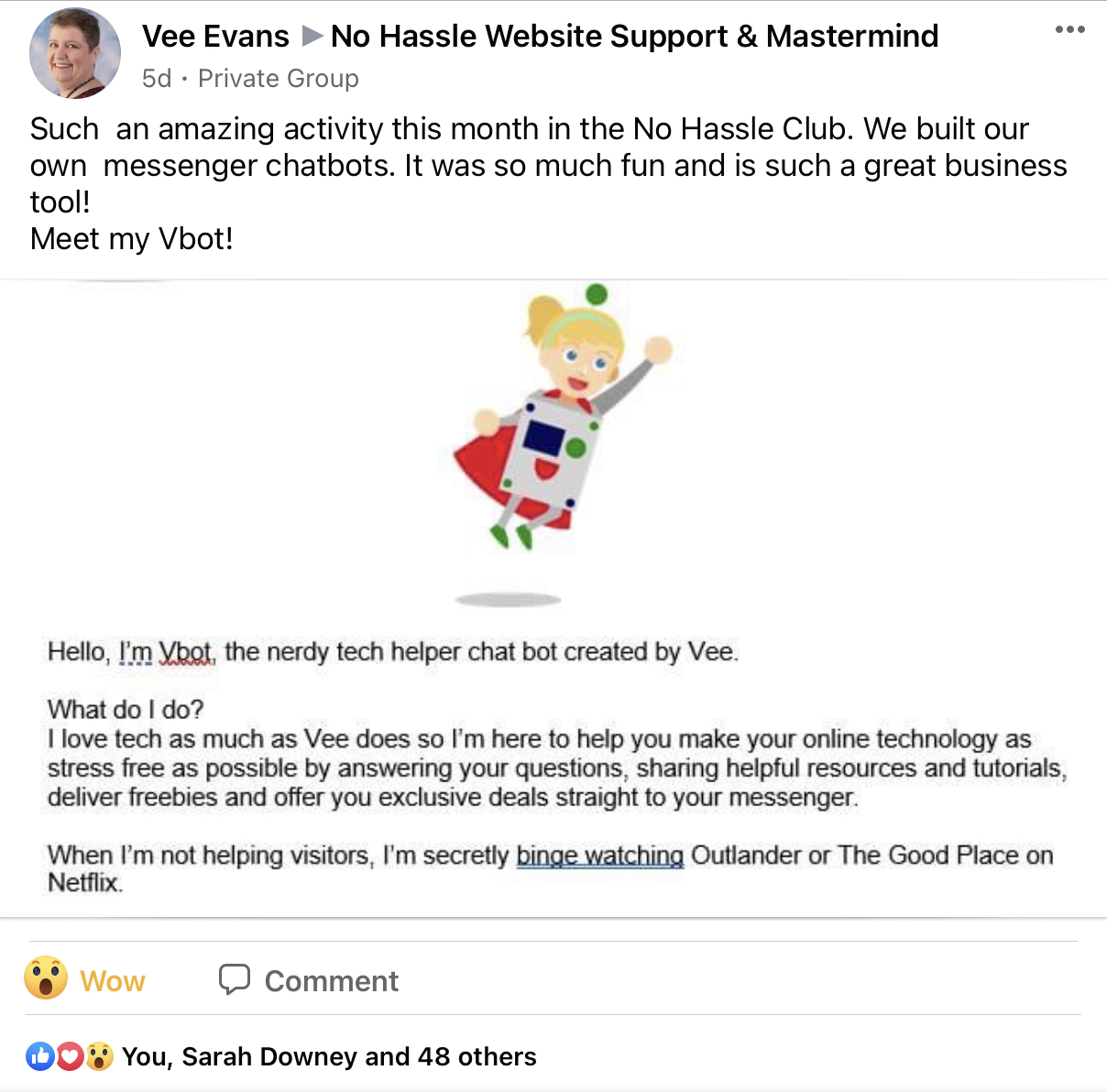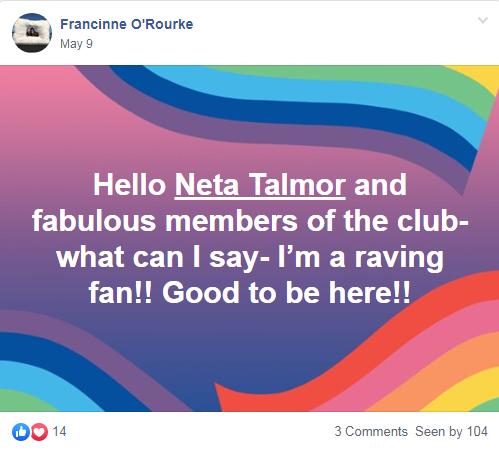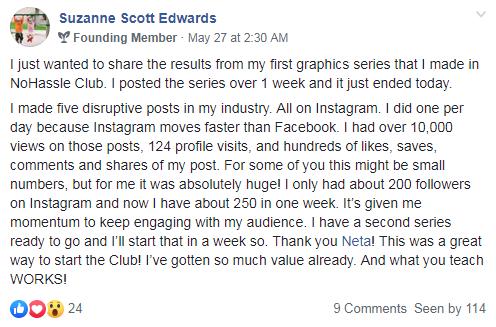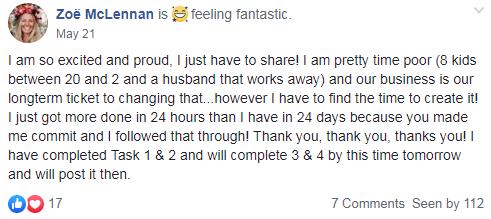 What is the cost of joining No Hassle Club?
No Hassle Club is a monthly membership program and it costs $27/month. There is no commitment, you can stop the membership at any time. 
Will I really be able to get important things done on one weekend?
Yes! Most of the trainings inside No Hassle Club are designed to be completed with as little as 2 days (from start to finish!). Some projects require a few more days to complete or tweak, but generally speaking, all trainings can be done in a matter of 2-5 days, as I not only walk you through every step you need to take, I also provide you with the resources/templates/plug-and-play content you need, so you won't be wasting time trying to figure out things or come up with ideas.
What kind of trainings are inside the No Hassle Club library?
All the trainings inside No Hassle Club, were chosen to help the members build, grow and accelerate the growth of their business. This means that you will find a huge variety of trainings and projects such as social media posts, videos, product development, launches, customer service, Facebook ads, automation, branding, growing your audience to name just a few… I continue to add new trainings regularly, based on the on-demand requests from the community.
Do I need to have a No Hassle Website to be able to join?
No, you don't. However, you may find that using No Hassle Website can help you, empower you, and save you time, as I designed it for non-techies and pre-designed it to do exactly that. I do recommend having a WordPress website though, even if it is not a No Hassle Website, as some of the projects will require you to have a website you can easily edit and add features, which can easily be done with a WordPress website.
Only $27/month. No commitment, stop any time. (Get access to the Behind the Scenes of the Pride & Profit 3-Day Challenge for FREE!)