Join No Hassle Club for only $1 in the next:
No Hassle Club:
The ONLY online membership program for entrepreneurs that removes all overwhelm by showing you EXACTLY what you need to focus on each month to make your business successful and walks you through the actions you need to take, step by step over a single weekend, so you can implement and take action immediately without having to struggle, teach yourself things, get overwhelmed or waste time.
Watch this 2 minute video to see how No Hassle Club works:
No Hassle Club is NOT right for you if…
You already have a plan in place
for how to grow and sustain your business in the long run
You don't want someone else to guide you
through the maze of online entrepreneurship 
You like to take your sweet time working on the same things
for months and months without much progress
You aren't ready to annihilate the daily overwhelm
of achieving your goals and rather stick with what you know (although it hasn't been working for you…)
You are not willing to dedicate one weekend each month
working hard a few hours each day of that weekend to complete one single project 
You don't want to have access to a library of bite-size trainings
that cover the most important topics and projects you probably already have on your to-do list?
But if you ARE a hard-worker online entrepreneur, determined to take consistent, meaningful action to grow and sustain your business, then No Hassle Club is the solution you have been looking for.
Things you WON'T have to do if you join No Hassle Club:
Pay in full right away since we know you are going to LOVE the Club so much we are giving you access to all the Trainings in the No Hassle School including all the resources AND the November 2021 live Implementation Weekend for $1 in this first ever limited 30-Day $1 trial offer of the Club!
Feel overwhelmed about what you actually need to do to grow and sustain your business
Waste time and money planning, learning, trying, changing and improvising an effective, manageable and realistic plan to grow your business
Worry about working all the time yet staying stuck in the same situation you are in for weeks, months and years
Hire a coach to tell you what you need to do 
Contemplate giving up on your dreams and business because you haven't achieved your desired results (yet!)
Things you WILL have to do if you join No Hassle Club
Clear your schedule and dedicate one weekend each month to doing some hard, focused and effective work to complete a single project that is essential to your business (you can always watch the replays and do the work the following week or weekend if you can't join the Implementation Weekend live)
Follow the step-by-step instructions I will provide each month and implement immediately what you learn so can get quick results without overwhelm
Join No Hassle Club for only $1 in the next:
Only $1 for the first month, each month after that $34.99. No commitment, stop any time.
We probably already know each other, but just in case we were never properly introduced – Nice to meet you, I am Neta Talmor!
As a serial entrepreneur since my teens, I have been building my own businesses for over 25 years and my own online businesses since 2003. I am the creator of No Hassle Website and all things No Hassle and I have helped over 2000 online entrepreneurs build their online businesses. I am also a mom of 2 kids and a wife, as well as passionate mid-day-napper and sucker of all romantic movies. 
The idea to create No Hassle Club came very naturally and organically – I simply listened to my community and to their needs. After running a few Implementation Weekends for my peeps to implement one of my products, I was blown away by what they got done on a single weekend with my laser-focused instructions and guidance, so I thought to myself… what if I did this EVERY month, covering a different aspect of the business? This realization gave me the idea for the No Hassle Club.
My goal was ambitious: to create an uber-affordable membership program for hard-working (yet highly-overwhelmed) online entrepreneurs, that actually gets them to do more for their business on a weekend, than they do all month, so they can grow and sustain their business (and feel amazingly accomplished!). That's exactly what I have been doing since May 2019, and the Club members have already completed over 30 projects that changed their business, made them moolah and reduced their overwhelm. 
No Hassle Club does exactly that (and more!), and if any of what I just described resonates with you – then I made it for you.
I like to keep things simple around No Hassle Club, to reduce any confusion and overwhelm
You only need to know a few things about No Hassle Club to understand how it works:
ShEBANG without the (h)assle
A fundamental part of the No Hassle Club philosophy is the idea that a successful, thriving and sustainable online business, MUST continuously invest time and resources in all 6 Pillars – Sell, Engage, Brand, Attract, Nurture, Give.
One Pillar Each Month
Each month, on the 3rd weekend of the month, we will have a new, live Implementation Weekend in our closed Facebook group during which we will learn, work and implement a new project focusing on one of the 6 Pillars.
Implementation Weekend
Each Implementation Weekend will include 4 live sessions inside our closed group where I will give you detailed and specific step-by-step instructions on what you need to do exactly to complete that month's project, and you will have to do the actual work in between the live sessions (replays will be available immediately after each session in case you cannot join live and I rotate the times so they work for different time zones around the world). You will get to experience first hand your 1st Implementation weekend this coming weekend, Nov. 20-21.
Foundation Trainings
Some basic trainings, will be available to all members at all times, in the Foundation Trainings section in the members area as bonus trainings (including my Facebook Ads Crash Course!). You can access this immediately.
No Hassle School
Each time a new Implementation Weekend starts, the previous one will be added to the No Hassle School section of the members area. This means that all active members are able to access all new Implementation Weekends PLUS all previous recorded Implementation Weekends which currently include 30 (!!!) amazing on-demand trainings inside the No Hassle School and you can access all 30 at no extra cost once you join the Club.
When you become a No Hassle Club member, you get full, immediate access to No Hassle School's 30 on-demand trainings:
Social Media Posts Series
Quickly create a complete social media posts series 
Facebook Ads
Learn how to create successful, converting Facebook Ads
Giving Answers
Learn how to look for and answer questions in your community that are not directly related to your products but are beneficial to your community (and therefore, to your business!)
Write a Winning Sales Page
Use a blueprint to write a sales page that converts prospects into buyers for any of your products
Create and Give a Product for Free
Create an actual complete product to give away to your community for free, because you are nice like that!
Creating a Quiz
Creating a fun and interesting quiz that will attract people to your offers (and possibly go viral!!) 
List Building
Nurture your relationship with your existing email list (even if it is just 10 people) and grow your list
Creating Your Ideal Client Avatar
Learn how to create your Ideal Client Avatar like you have never done before, so you can resonate with your ICA on a much deeper and effective level
Email Sequence for a Launch
Have your entire launch email sequence from start to finish ready to deploy!
Planning
Set up clear business goals for 6 months and a plan to execute them!
Canva Designs for Your Launch
Create beautiful graphic design assets to use for your launch.
Launch Trigger Webinar
Prepare your launch trigger webinar to get people to jump on your offer.
Systems Operations Manual
Create an Operations Manual to solidify your systems and make your business successful and scalable
Build Your Dream Team
Build the team of your dreams by hiring the right people the right way with clear expectations for accountability and growth
Subscription Box
Create several virtual boxes that you can then use to launch a virtual subscription box product
Your U.S.P.
Craft a strong, truly Unique Sales Proposition that will make you and your brand stand apart from your competition
Freebie on a Weekend
Need a new freebie? No more procrastinating! Create your own irresistible freebie to attract new clients
About You
Tell your story and help future clients get to know you
Uber Engaging Posts
How to engage your audience to the max through posts
DIY Brand Photo Shoot
Elevate your brand by taking beautiful, professional-looking pictures of you that you can use all year long with your social media posts, page/group cover, website, sales page, PDFs, products etc.
Master Facebook Live
Master doing Facebook Live in your group so that you can nurture your relationship with your community, serve, feel comfortable and empowered delivering content and interacting with your audience in this format
Your Personal Origin Story
Let your community and prospects get to know you better and create a trust relationship (that helps you sell!) through the power of your personal brand story
A Glossary of Terms in Your Industry
Create an index of your industry jargon to get your clients in the know (it's the gift that keeps on giving!)
Setting Up Your Facebook Messenger Chatbot
Set up a complete customer service Facebook Messenger chatbot to engage your clients and do the work for you
Create a 3-Day Bootcamp
Plan and create assets for a 3-Day Bootcamp to promote your product as a part of your launch
New Client Onboarding
Create a postive experience for your client from day 1.
Client Relationship Maintenance
Turn your new clients into raving fans by nurturing your client relationship.
Free your Time
Use your limited time focusing on the most important activities that grow your business by delegating tasks and creating boundaries
Business Model
Critically examine different business model variables to increase profitability and sustainability
Mindset
Create a Mind Movie of your dream life that will kickstart the mindset shift you need for success
Unprompted ♡ love notes from Club members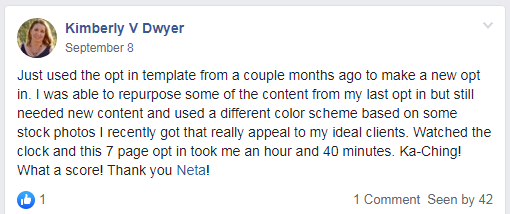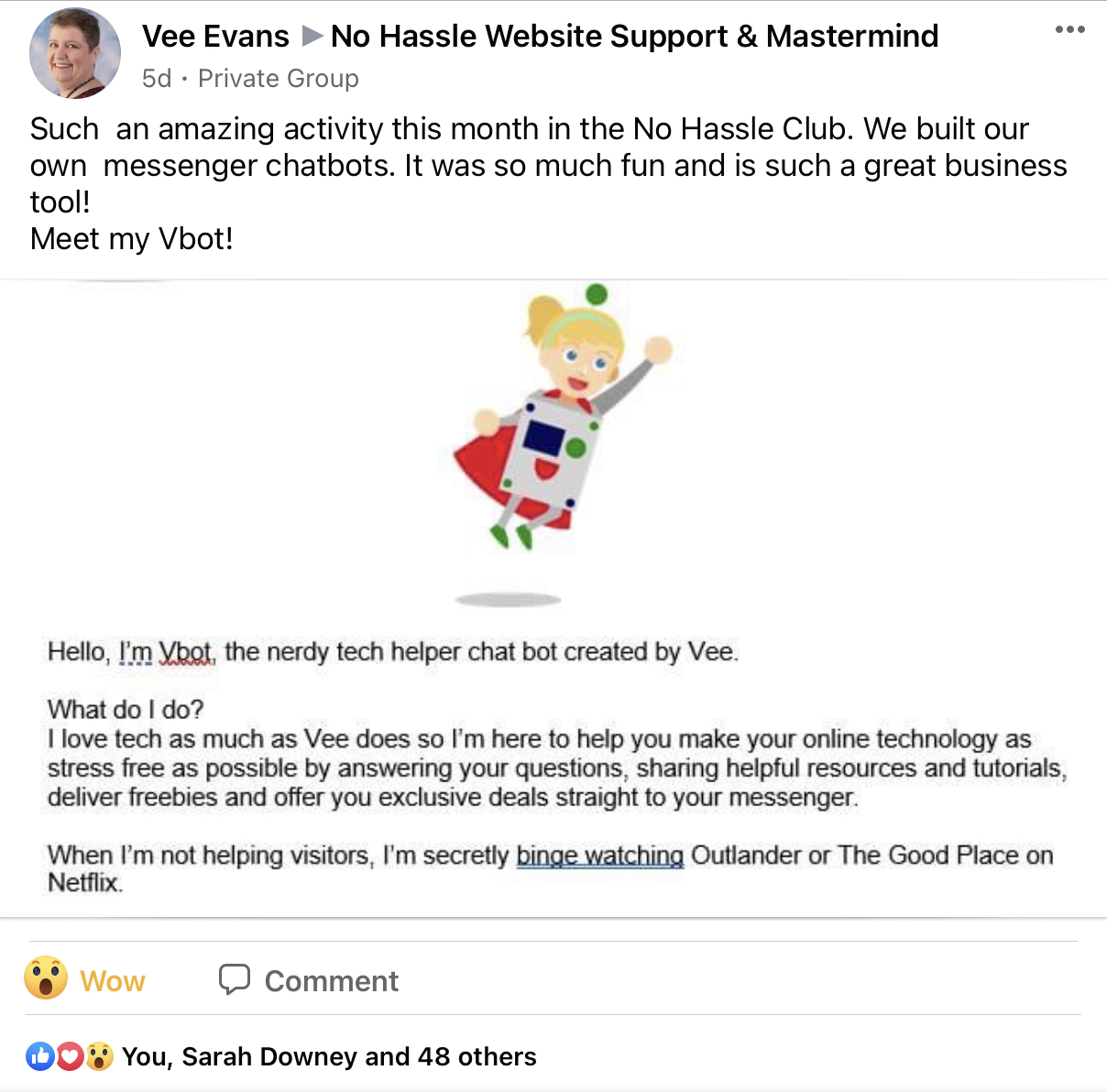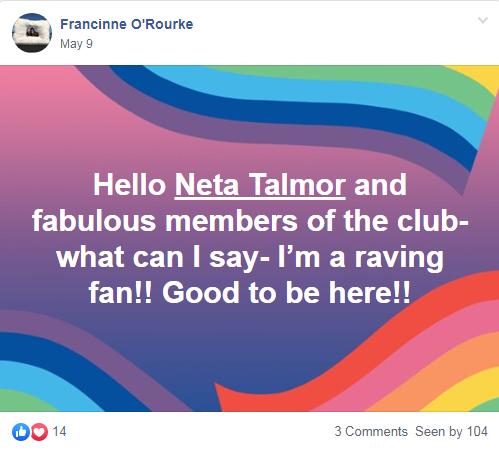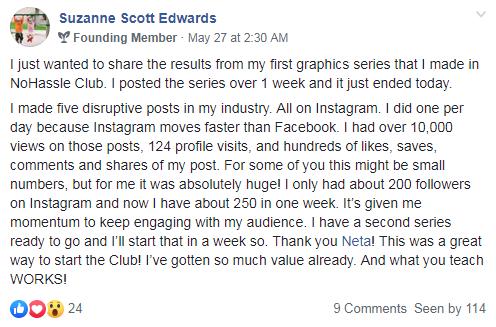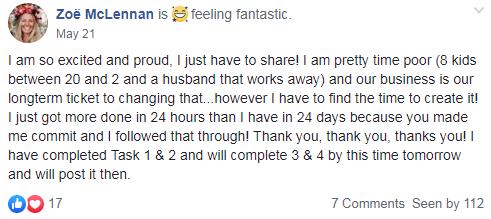 Answers to your lingering questions
What is the cost of joining No Hassle Club?
No Hassle Club is a monthly membership program but if you sign up right now, you get 30-Days trial access for just $1. That means that you can access everything that is open to every regular member of the No Hassle Club for 30-Days including all the No Hassle School training and the live Implementation Marathon weekend November 21st-22nd, 2021. After 30-Days,  you will pay $34.99 (USD) each month (but there is no commitment, you can leave any time!).
The option to join the Club is officially only available twice a year, and the price goes up each time so this is the lowest price you will ever get to join (and you will lock this price) plus this is the first time ever that the 30-Day trial is being offered for just $1!
Will I really be able to get important things done on one weekend?
Yes! But you will have to clear your schedule and dedicate several hours on each of the 2 days of the Implementation Weekend and work hard to complete the work! I will guide you through it, step by step, but you will have to be the one doing the work, there is no getting around that…
What if I can't join live the Implementation Weekend?
No worries! Each Implementation Weekend includes 4 live sessions inside our closed Facebook group and replay are available as soon as the live session end. You can watch the 4 sessions a few hours or days later, or simply watch them all on the following weekend! Whatever works for you.
I live in Australia, so wouldn't the live sessions be in the middle of the night for me?
Not necessarily! Although I am located in Canada (EST time zone), members of the Club are from all over the world, so I move the time of the live sessions every month, to accommodate and give options for members from different parts of the world to join live. I even do some of the Implementation Weekends on Friday/Saturday my time, so they are in fact on Saturday/Sunday in Australia and New Zealand.
What kind of projects will we be doing in the Club?
Each month, on the 3rd weekend of the month, during the Implementation Weekend, we will implement a new project, focusing on one of the 6 Pillars (Sell, Engage, Brand, Attract, Nurture, Give) and every 6 months we will start again so that we cover all 6 Pillars every 6 months.
The projects we will complete include a huge variety of areas and types – social media posts, videos, product development, launches, customer service, ads, automation, customer service to name just a few… If you look at the list of on-demand trainings in No Hassle School, you will see the trainings we did in the last year and a half.
What if I don't need or want to do a specific project on a specific month?
So don't do it! It is only natural that not every member of the club will be interested in completing every single project. Some will be more relevant and important to you than others, and that's OK. The monthly membership cost is very reasonable and affordable, even if you choose to skip a few projects during the year it is still an amazing return on investement (however, don't skip too many since each Pillar of your business needs attention!).
Do I need to have a No Hassle Website to be able to join?
No, you don't. However, you may find that using No Hassle Website can help you, empower you, and save you time, as I designed it for non-techies and pre-designed it to do exactly that. I do recommend having a WordPress website though, even if it is not a No Hassle Website, as some of the projects will require you to have a website you can easily edit and add features, which can easily be done with a WordPress website.
Join No Hassle Club for only $1 in the next:
Only $1 for the first month, each month after that $34.99. No commitment, stop any time.